Improvised Music from Japan / IMJ
Ami Yoshida
Tiger Thrush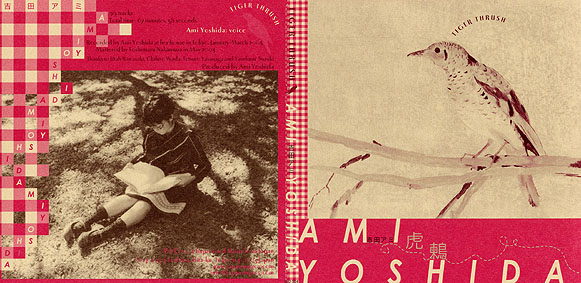 Improvised Music from Japan, IMJ-504
Released in July 2003
SOLD OUT!
Recorded by Ami Yoshida at her house in Tokyo, January-March 2003
Packaged in a cardboard jacket
Produced by Ami Yoshida
99 tracks (total time: 67 minutes, 58 seconds)
Ami Yoshida: voice, computer
---
The long-awaited solo album of amazing "howling voice" performer Ami Yoshida is finally here. It's hard to believe Yoshida's sounds, with their myriad nuances, are those of a human voice--they could easily be mistaken for minute digital noises. Over the past several years, this artist's work--including projects with Otomo Yoshihide (guitar, turntable); and the duos Cosmos, with Sachiko M (sinewaves), and Astro Twin, with Utah Kawasaki (analog synthesizer)--has garnered considerable attention on the improvised music scene both inside and outside Japan. Her 1997 release Spiritual Voice was a collaboration with the CD's producer, tamaru (bass guitar, effects), so this is essentially Yoshida's first solo album. This past June, the album Astro Twin/Cosmos (released 2002), featuring her duo work with Sachiko M and Kawasaki, took the top prize in the Digital Musics Division at the annual Ars Electronica festival in Linz, Austria. Consisting of 99 tracks (total time, 67'58") recorded by Ami Yoshida between January and March of this year, Tiger Thrush is a compendium of her extraordinary vocal powers. In her own words, it's "like a pictorial dictionary, arranged by category, of the sounds [she is] currently able to produce."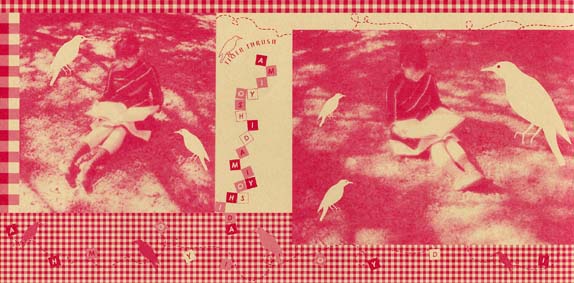 ---
Last updated: July 20, 2003
---